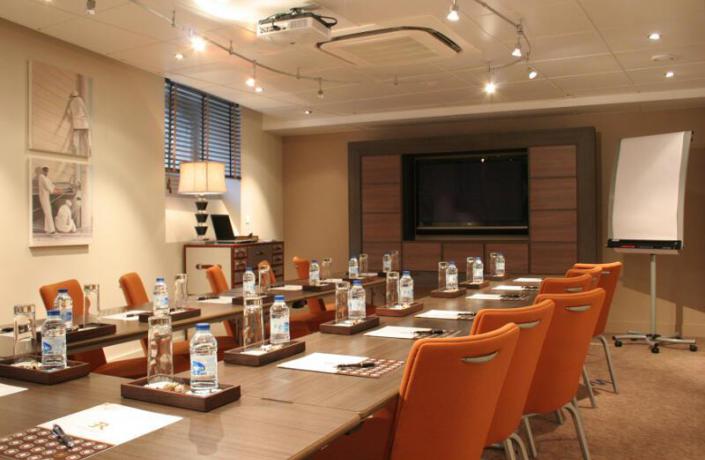 Your seminar in Dinard
In a 19th century townhouse
Because a good welcome for your employees is essential! You'll be glad to have chosen our 4-star hotel at the heart of Dinard.
The Royal Émeraude is located 45 minutes from Rennes, 2 hours 30 minutes from Paris by high-speed TGV via Saint-Malo and 10 minutes from the airport. In a prestigious environment close to the Plage de l'Écluse and the casino, you'll have access to three modular lounges that can host between 10 and 40 people, entirely equipped with the latest technologies.
Whether for a business breakfast, a study day, a conference, a seminar, team building or a business incentive, your employees will love the charm, comfort and service, and be able to work in a pleasant environment.