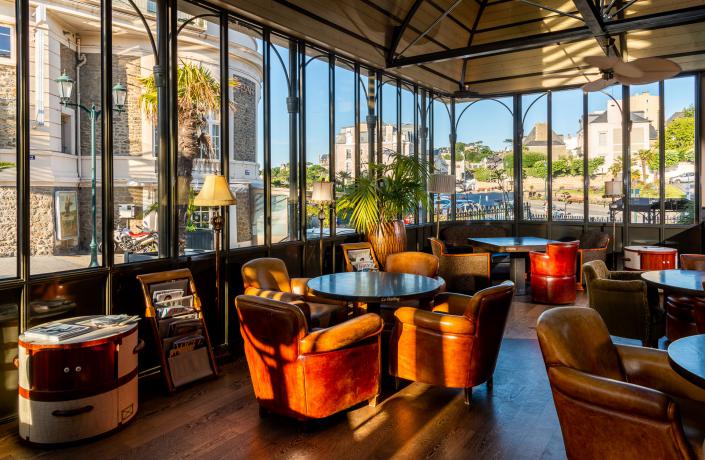 "Le Darling" Bar
A welcoming environment
"Le Darling", a name that summarises the surroundings perfectly! Within the Royal Émeraude, a wonderful building dating back to 1892, the 19th century conservatory houses a piano bar with a cosy British atmosphere and an old-fashioned charm, complete with comfortable armchairs.
This welcoming place, beloved by local residents as much as guests, is the ideal place to enjoy a chat with a drink in hand, indulge in something tasty at any moment of the day, or listen to some jazz whatever the month.